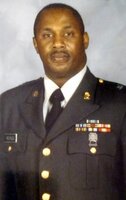 Gary C. Peoples
Gary C Peoples Born January 29, 1956 ~ Passed January 08, 2022
Gary was born in Cornwall, New York to Gilbert Peoples and Jewell Peoples (Hardin).
He retired from the Army was a Dallas Cowboys fan and loved western programs.
He was proceeded in death by his parents, siblings Gilbert Peoples Jr, Lillie Peoples and son Calvin Peoples.
He is survived by Tina M Peoples–wife, Gary C Peoples Jr-son and three sisters Barbara Register, Laurette Peoples and Wilma Jean Peoples all residing in New York.