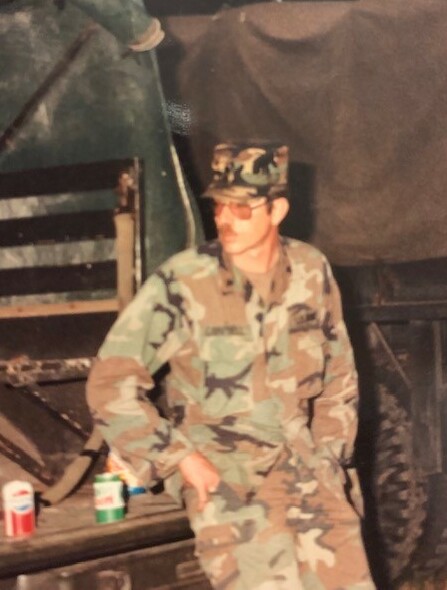 Wesley A. Campbell
Wesley A. Campbell
Mr. Wesley A. Campbell (68) of Lakewood, Colorado would like to let everyone know that he got the call on Monday January 17, 2022 that his work here is done. He was made an offer that he sorta couldn't refuse. It comes with a huge sign on bonus and a reunion with family and friends that he has not seen in a long time.
He was born on Tuesday July 28, 1953 to the late Betty Jo (Clossen) Campbell. In addition to his mother, he was also preceded in death by his wife Lisa M. Campbell, brother in law Don Pierce, his beloved dogs Bear and Hathor, and his father C.V. Campbell Jr.
Our Dad moved to Utah with his mother and younger siblings. He graduated from Bingham High School in '71. He married his high school sweetheart Lisa in 1972 and went on to have 3 children. He joined the U.S. Army and traveled the world with his family. After 10 plus years in the military and gaining the rank of SGT., He and the family settled in Texas. He began working as a mechanic for a trucking company and then as a driver driving from coast to coast. After the death of his wife, he decided it was time to go back to where it all started, Colorado.
Our Dad was a hard working man and instilled those values into us children. He will always be our hero. He never looked for praises, He was never one to boast. He was a firm foundation through all of our storms of life. No matter what...He was always there.
Left to carry on his memories are his sister Donna, his only son Edward and his wife Monica, his eldest daughter Jennifer and her husband Steve, his baby girl Kelley, Grandchildren Marcus Gaylord, Spencer "Trace" Oxendine, Praythyn Oxendine, Tagen Wilcox, Psiquis, Thomas, Calisto, and Johnny Campbell, his great-granddaughter Kamdyn, and great grandson Jude, his niece and nephew Angel and Donald Pierce and their children, his close friends Rick Moreno and Kathy Donica, and special friend Kim Lenz, oh and his brother Craig.
A memorial will be held at a later date. We love our Dad more then words can ever say. In honor of our Dad we ask that you do something kind for someone else.