HAS A DEATH OCCURRED? WE ARE AVAILABLE 24/7
CALL: (​720) 248-0771
​
Call Us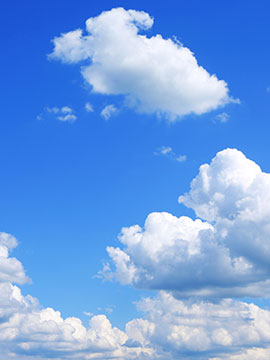 Obituary of Joseph James Armetta III
Joseph J. Armetta III
The family of Joseph J. Armetta III of Parker, CO regrets to announce his passing on from this life on Sunday, September 13, 2020 at Adventis Hospital in Parker, CO. Joseph was born in Baltimore, MD on March 14, 1943.
Joseph is survived by his loving partner and wife of 50 years in all things, Marlene Elizabeth Armetta; his sons, Joseph J. Armetta and Jason B. Armetta; granddaughters, Mason, Siena, Keegan; grandson, Jaden; siblings, Barbara Marriott and Grif Baugher; daughter in-law, Jennifer Armetta; nieces, Kimberly Michel Clark, Lisa Zeitler, and Jennifer Gabriel; nephew, Carl Michel; and sister in-law Beverly Michel.
He is pre-deceased by his parents, Joseph J Armetta II and Mary Dorothy Baugher; mother in-law Margaret Dodd; father in-law David Dodd; and step-mother Lucy Armetta.
Joseph was a devoted husband and active partner to Marlene. Their global travel included diving at the Great Barrier Reef, traveling on the Bullet Train and Orient Express, sailing the Danub River, and finding a "home away from home" in Rome, Italy and Lake Cuomo. Their domestic travel was focused on following their sons' college athletic careers at the University of Miami and University of Notre Dame, visiting their grandchildren in Chicago, Denver and Los Angeles, landscaping for hours every week, and sharing countless Chicago Bulls games, Super Bowls, and PGA golf tournaments
Joseph was an incredibly committed and engaged father and grandfather, always stressing the importance of family. His sons often stated that it was truly an honor to be his son. Joseph's favorite experiences were on the golf courses with his sons where they were fortunate enough to play several of the top courses in the world.
Joseph's favorite events were the family weeks at his home in Dunwoody, GA, where he would participate in backyard swimming pool games, diving contests, golf rounds, and miniature golf, dart, and ping pong tournaments. His domestic travel did not end when his sons' college athletic careers ended. His grandchildren also play on some of the top athletic teams in the country in soccer, basketball, dance, volleyball, and football. Joseph and Marlene traveled the country from coast-to-coast to attend their games and tournaments, as well.
Favorite Pasttime:
Joseph was an active and popular member at the prestigious Atlanta Athletic Club for 25 years, sharing countless days on and off the golf course with his family and closest friends. Upon retirement, golf became his passion. He played 4-5 rounds weekly immediately after retirement, walked the course up until his 74th birthday even with his cancer treatments, carried a single-digit handicap in his prime, nearly shot his age at 74, and registered his sole hole-in-one with some of his lifelong friends.
Career
Joseph began and concluded his professional career with the Georgia Pacific Company. He climbed the executive ranks over 38 years, beginning as an hourly warehouse worker in the baseball off-season, sales associate in Baltimore, MD, branch manager in Wilmington, DE, and NJ, and ultimately as the Vice President of Distribution in Atlanta, GA.
Education:
High School: McDonagh High School military boarding school
University of Baltimore, Undergraduate Degree
George Washington University, Graduate Degree
Collegiate baseball player
Philanthropy:
Children's Hospital of Atlanta
PANDAS Network (Pediatric Auto-immune Neuro-psychiatric Disease Research)
Military Service:
Army National Guard and Army Reserves (1965-1971) with the 136 Evac Hospital Unit
Homes:
Born in Baltimore, MD, grew up in Catonsville/Parkville/Fallston, MD, lived for 10 years in Chicago, IL and then 24 years in Dunwoody, GA.
Services:
Celebrations of the life of Joseph Armetta will be held in Spring 2021 in both Baltimore, MD and Atlanta, GA.
Gifts/Donations:
ASPIRE – Alliance to Solve PANS & Immune-Related Encephalopathies
PO Box 100
Cottleville, MO 63338
Online Donations:


Share Your Memory of
Joseph