HAS A DEATH OCCURRED? WE ARE AVAILABLE 24/7
CALL: (​720) 248-0771
​
Call Us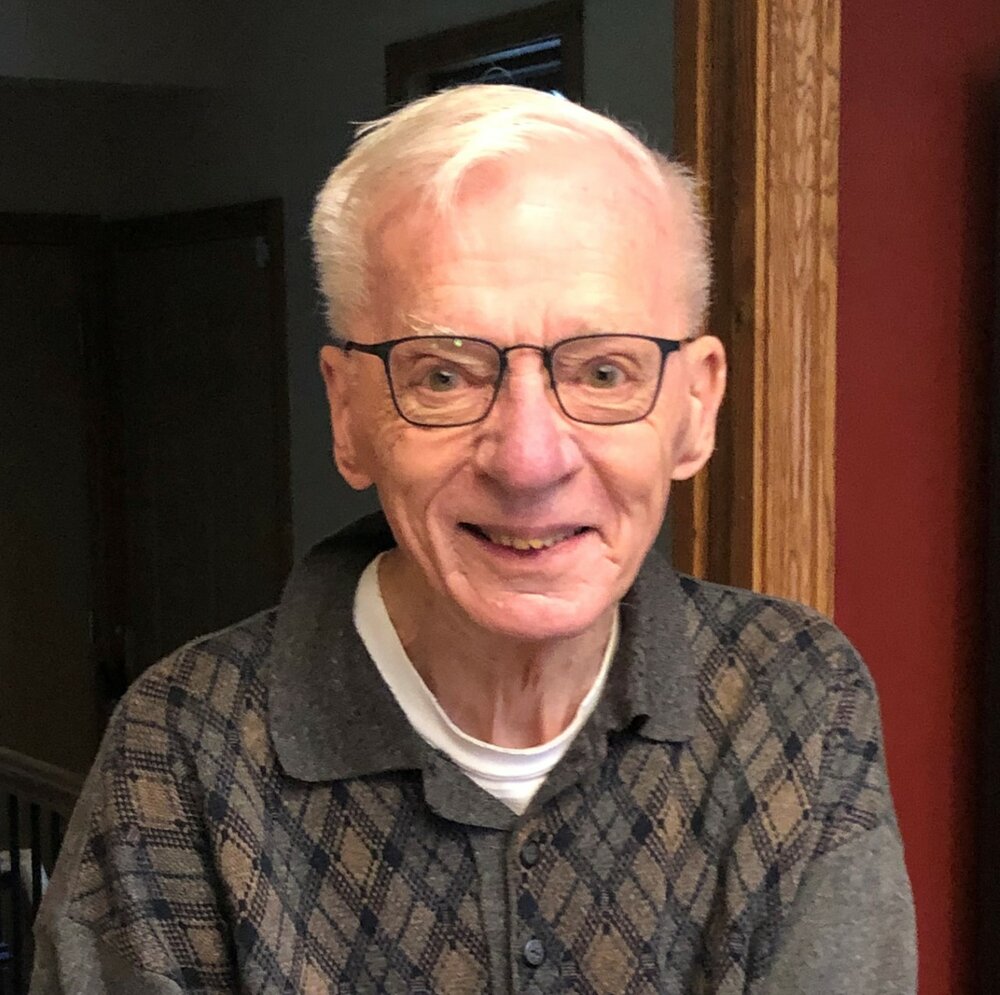 Obituary of William Elgin Brunsdon
William Elgin Brunsdon died January 3, 2022 in Wheat Ridge, Colorado. He was 92 years old. Services will be held at Fort Logan National Cemetery, 4400 W Kenyon Ave, Denver, CO 80236 at a date to be determined. https://www.cem.va.gov/cems/nchp/ftlogan.asp
William Elgin Brunsdon was born in 1930 in Sault Ste Marie, Michigan. He grew up in Sault Ste Marie, graduating from Sault Ste Marie High School in 1947. While in High School he played baritone horn in the High School Marching Band. His love of music began at an early age and lasted his entire life.
He earned a Bachelor of Science in Mechanical Engineering from Michigan Technological University in Houghton, MI in 1951; and an MBA from the University of Detroit, Michigan in 1962.
After graduating from Michigan Tech in 1951 he took a job with the Detroit Tank Arsenal doing design work on military armored vehicles. After two years he was drafted into the US Army during the Korean War, and was assigned to Fort Belvoir, VA where he began teaching Non-Commissioned Army soldiers to assemble Float Bridging equipment in 1953. The first of their four children was born at the US Army hospital at Fort Belvoir in 1955. Later that year Bill was discharged from active duty in 1955. He returned to Detroit, Michigan and took a job working for General Motors, purchasing a new home in Clawson, Michigan. The next three of their four children would be born while they lived in Clawson.
His entire post-Army career was spent as an automotive engineer working for General Motors, Chevrolet Division in Detroit, Michigan. He was a member of the Society of Automotive Engineers.
He and his wife, Dorothy Jane (Dodie) Brunsdon, who preceded him in death in 2014, raised their family in Clawson and Royal Oak, Michigan where they were members of the choirs of the United Methodist Church in Royal Oak, MI. Bill loved to sing in the choir and was also active in Barbershop Quartet music. He sang in a quartet with other members of the United Methodist Church Sanctus choir, and also acted and sang the role of King Kaspar in a Methodist Church production of the "Amahl and the Night Visitors" opera, in which his son Bruce played the role of Amahl. Bill built a dream home for he and Dodie on Lake Metamora near Lapeer, Michigan in the early 1970s and they moved to that home in 1975. He was a skilled cabinet maker and wood worker, and built his own sailboat which he enjoyed sailing on Lake Metamora. He also enjoyed boating, snow skiing, and water skiing – and he continued water skiing into his 70s. William retired from General Motors in 1994 at the age of 65. After moving to Arvada, Colorado in 1996 he and Dodie joined the choir of the Wellshire Presbyterian Church in Denver, CO. His retirement years were spent working on properties he owned, international traveling with choral groups with his wife & friends, and skiing & family gatherings in various locations throughout the United States.
William is survived by his twin, Marian Coppler, and a younger brother Robert N. Brunsdon (Allison); as well as by his children, William Charles Brunsdon (Rochelle) of Richland, WA; Bruce Elgin Brunsdon (Elizabeth) of Lakewood, CO; Diane Marian Brunsdon-Jones (Mike) of Arvada, CO; and Robert Turner Brunsdon (Kathy) of Millis, MA; as well as eight grandchildren and five great-grandchildren.
His greatest attribute was his kindness. He was kind to all, rude to none. When his children were very little, and there would be days with tears, he would crouch down and wipe tears from tiny faces using a clean folded pocket handkerchief he kept in his back pocket. We will never forget the gentle smell of that laundered handkerchief - It smelled like kindness and love. Rest in peace, Dad."


Share Your Memory of
William